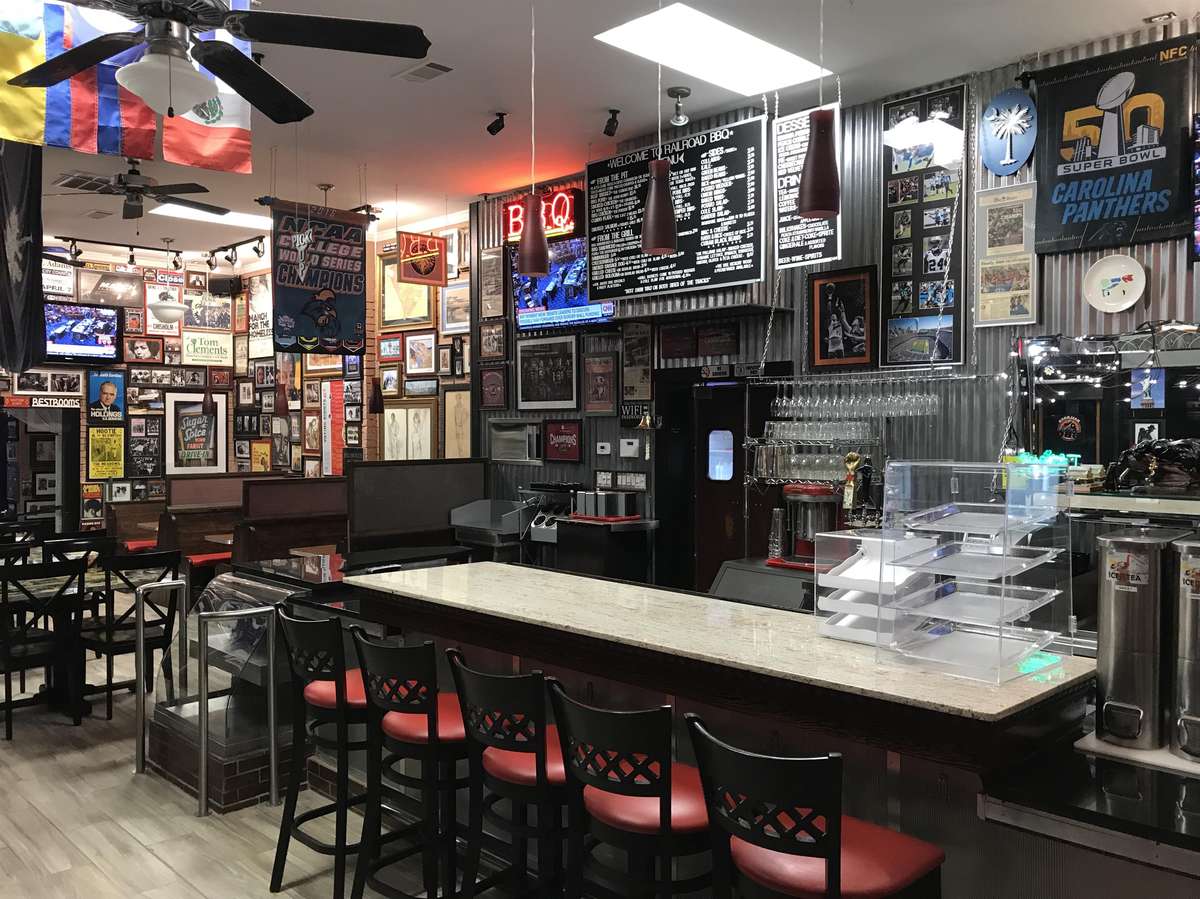 About Us
Railroad BBQ is a local neighborhood restaurant that celebrates great Southern food and South Carolina's
unique place in history. Our motto is "The best darn BBQ on both sides of the tracks" which means we want
to reach everyone. Drop on by, we guarantee that our smoked meat "ain't nothing but the truth!"